There's no shortage of product reviews for bodybuilding, but how many of them can you really trust? After all, the reviewers simply highlight all the good points to make a commission, don't they?
It's true—not all product reviews are equal. Sometimes people will say anything to make a sale, whether they believe in a thing or not. But spotting the genuine from the fake is easier than it seems.
Reviewing products for Bodybuilding
In this category I write about various bodybuilding products based on three factors:
Real user feedback (not manufacturers spiel)
Opinions from experts
Personal experience in cases where I have tried and tested a product
I never endorse any bodybuilding products on this site by manufacturer's claims alone. If we could trust them, well, there wouldn't be any need to dig any deeper before making a decision to buy.
Muscle Building Products
My site is not a temporary blog just passing through cyberspace. I'm a passionate bodybuilder who has gone from being a skinny guy to someone who no longer recognizes his former self.
I once heard someone say you can't keep a thing unless you give it away. So I share my journey with those who still struggle. I have a genuine commitment to my readers and care about my reputation.
I learned the hard way, but I still learned. I have firsthand experience on many bodybuilding products, plans, and routines. I've been where many of you are at now, and I want to pass on what I know.
Try not to make your bodybuilding journey overly complicated. There's no rocket science here. There is a basic discipline, though. These are the procedures we all need to follow to succeed.
There are so many people and companies who try to push stuff onto the new enthusiast these days. Some of it's good, but there's a lot of crap too. Alas, price doesn't always determine a product's worth.
The main products to bombard bodybuilders are supplements. There are weights, gym memberships, online tutors, and all the rest of it. But it's the supplements you have to watch out for most.
All online stores look pretty straightforward and convincing:
Shop by category
Shop by goal
Shop by brand
Shop by ingredient
Shop by popularity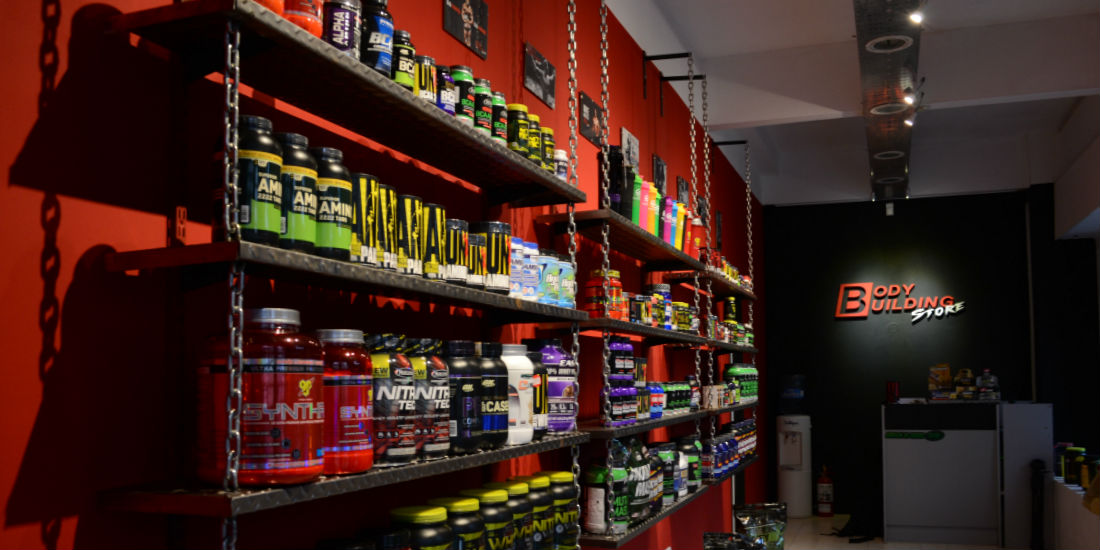 If only it were that easy. Well, now it is. My product reviews section cuts through the hype so that you don't have to. I discard pretty much anything that doesn't have a lot of favorable user feedback.
Likewise, if something is new and untried, you won't find it on my product review pages. I may mention a new arrival, but I won't say anything more until it's stood the test of time—or not!
A Simple Journey Is an Easy Route
You don't need to look for bodybuilding products or services past these four categories:
Supplements and books
Bodybuilding weights and other gym equipment
Bodybuilding apps
Bodybuilding courses and personal trainers
As long as you have access to a gym and this website that's enough. If you prefer to train at home you can do that too. But you'll need to invest in some gym equipment first.
Choosing a Home Gym for Bodybuilding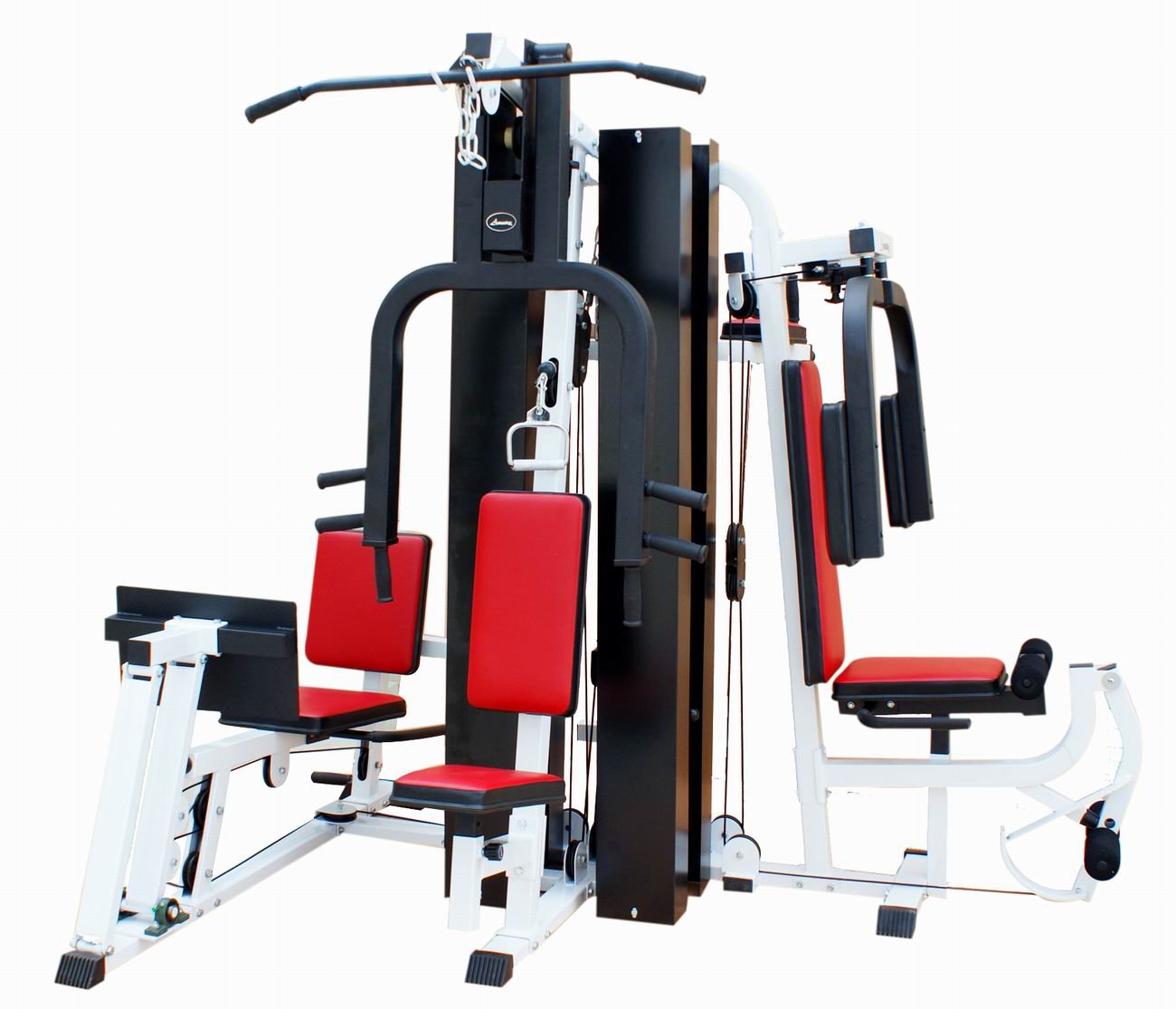 The home gym is another popular option for newbies. It's particularly appealing for the skinny guys who want to stay out of community gyms, at least until they've developed some muscle.
Home gym equipment for skinny guys is less of a mine field than supplements. Even so, there are still things to look out for before making a decision. For this reason I review home gym equipment too.
If you're on a tight budget it's quite possible to get started with just three items:
Squat rack
Adjustable bench
Barbell and plates
If money's no object, and you have the space, you could opt for a more professional setup:
Adjustable bench that has a leg extension and leg curl attachment
Adjustable dumbbells
Olympic barbell set
Adjustable squat rack that has a chin-up bar
Dip station
Standing calf raise machine
Some people just go with brand name and reputation, and that's one way to shop. But it's possible to get decent stuff at a fraction of the cost. This is where my bodybuilding product reviews can help.
Bodybuilding Fitness Apps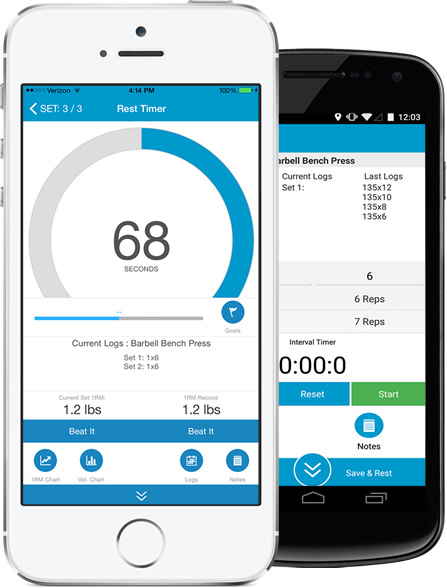 Bodybuilding apps are electronic products that really help some people. You can find multifunctional ones that allow you to track all sorts of things from workouts to diet logs.
There are a lot of free bodybuilding apps for download but be careful. Just because something is free that doesn't mean it's good. Frustration is the last thing you want when you're just starting out.
So my bodybuilding product review category looks at apps too.
Four of the most popular right now are:
Fitness Buddy ($1.99)
MyFitnessPal (free)
BodySpace (free)
JEFIT PRO ($4.99)
Apps come and go all the time. I'll review anything that looks promising to keep you in the loop.
Bodybuilding Courses Online
I can't review any of the online bodybuilding courses with any kind of firsthand authority. What I might do if a course stands out for excellence is report on it based on member experiences.
My advice, though, would be to save your money. That's unless it's an educational course that will award you with qualifications that you can put to good use.
If it's just a course on how to body-build, well… there's nothing a weight training guru can teach you that you can't find on these pages. Most courses are prerecorded videos anyway, not one-on-one.
If you need a little third party motivation, get a gym buddy. I doubt I would have reached my goals without a bodybuilding buddy to support me. I can't recommend this approach strongly enough.
[widgets_on_pages id="Product Reviews"]